SPX futures are down to challenge the Cycle Bottom support at 2430.17 and the Head & Shoulders neckline at 2417.35 with a morning low in the futures at 2421.25. It is currently retesting the Cycle Bottom as resistance and may now have the ability to break the neckline. Since this Cycle has nearly taken 4.3 days (from the 2454.77 high), it is my opinion that this Cycle may take up to 8.6 days.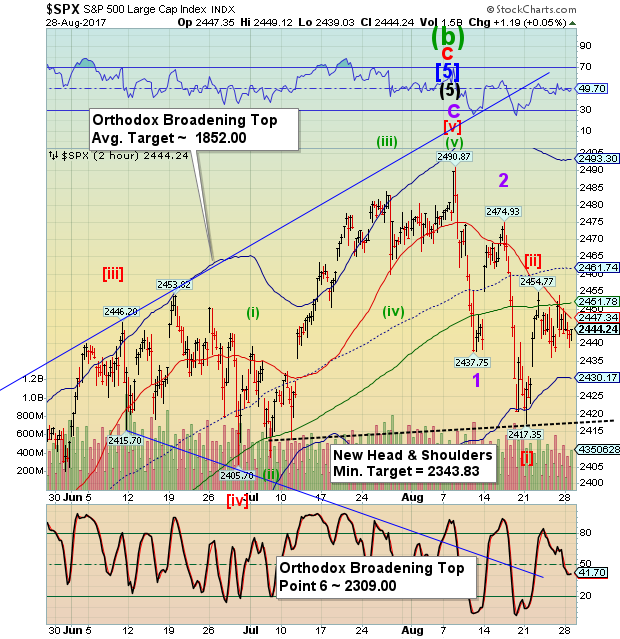 ZeroHedge reports, "Following last night's "unprecedented" North Korea missile launch over Japan, which was a clear taunt to Donald Trump, the biggest moves this morning are not to be found in South Korea, where the Kospi index closed Tuesday just 0.2% lower after falling as much as 1.6% as local BTFD spirits were ignited late in the session, or in Japan where the Nikkei pared much of its losses to end down 0.5% as the BOJ bought a few billion more in ETFs (but not before hitting a 4 month low), but across developed markets where the Euro finally surged above the "profit crushing" psychological barrier of 1.20 for the first time since January 2015, sending European stocks reeling to 6 month lows as exporters, mostly in Germany, were slammed. The VIX was up over 20% in early trading, jumping 2.42 vols to 13.74."
VIX futures have settled a bit from their early morning perch at 14.34. It appears to have challenged its Cycle Top resistance at 14.61 and is now testing the neckline as support. This is bullish action and begs a retest of the new Head & Shoulders neckline at 16.66.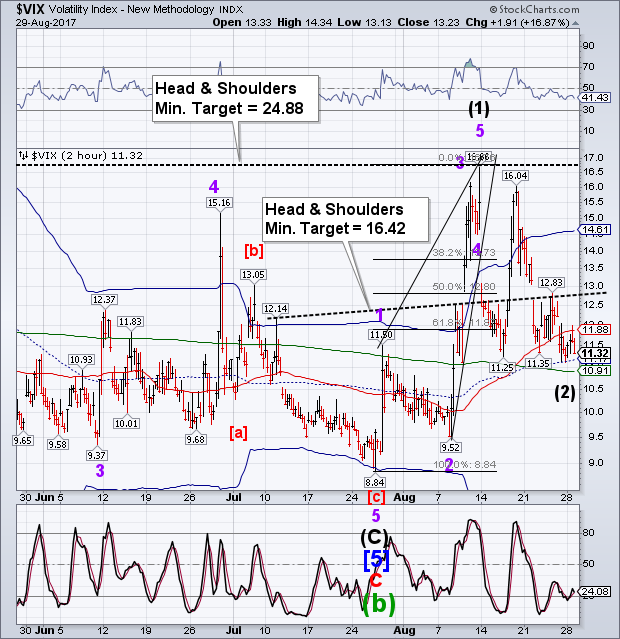 TNX has collapsed beneath its June 14 low and may be testing that level as resistance, suggesting a deeper low may like ahead. It has also declined beneath a new Head & Shoulders neckline that supports this outcome. It may have the ability to match the July 6, 2016 low. That seems a bit much, considering other forces that beg a higher rate, so we will have to monitor it over time.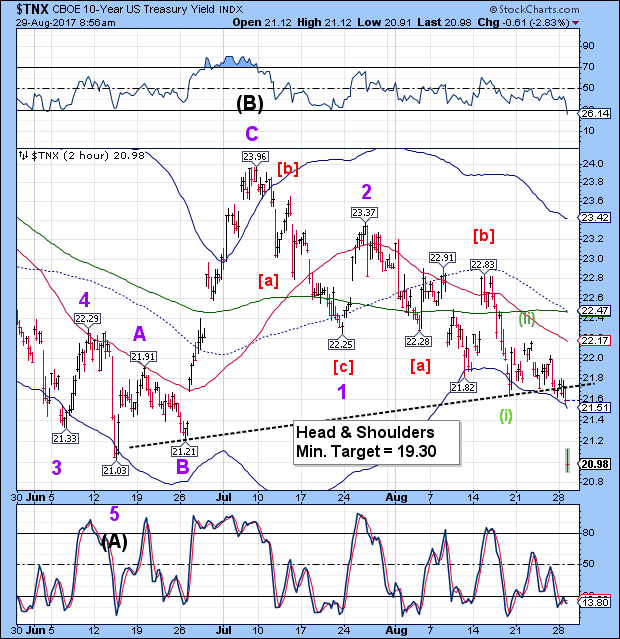 USD futures have made a new morning low of 91.55. The USD is on its way toward its Broadening Wedge target. The selling of the USD may now be causing a liquidity crunch.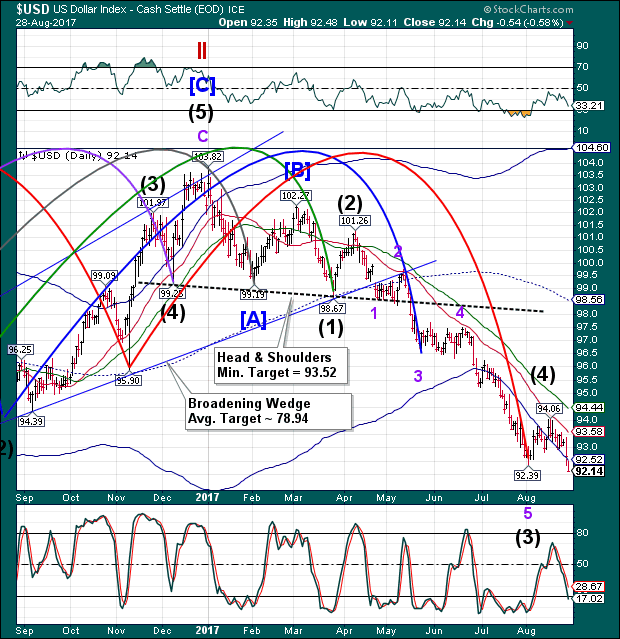 USD/JPY has made a new low (108.27), but has not declined beneath its Cycle Bottom at 107.85. The Cycle Bottom suggests a bounce may be imminent, but the Head & Shoulders formation may override that support.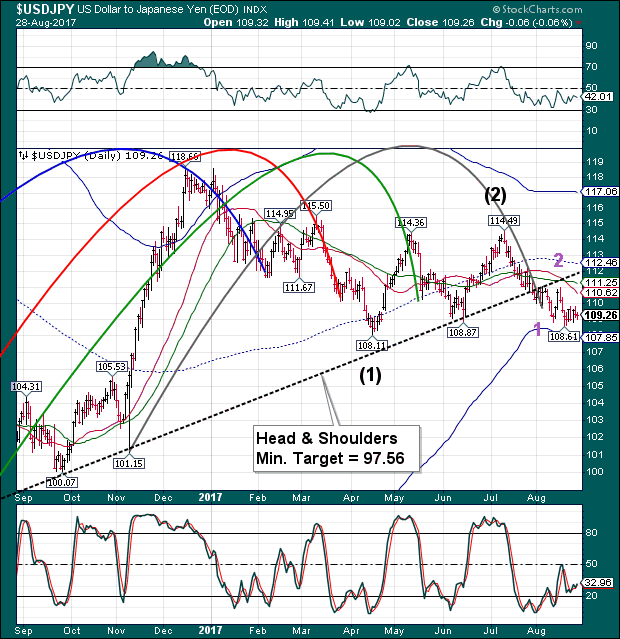 This also tells that liquidity is draining out of the markets.
Challenging
,
Futures
,
Support