Here at the Investing News Network our mission is twofold; to provide the latest news and quality education by helping you identify investment opportunities in niche markets, and helping leading companies communicate their value to investors.
Connecting investors with opportunities is what we do best. We are proud to present several companies which are new to the Investing News Network.
Below you will find links to educational profiles on leading companies offering opportunities in growth markets such as Cannabis,Copper, Gold, Lithium, Uranium, Potash, Tungsten, Zinc, Technology and Life Science.
Please note these profiles are not buy recommendations. There are many factors that you should consider before purchasing stocks. The purpose of these profiles is to present an in-depth value proposition for each company and provide you with the opportunity to easily request more information for your due diligence.
New to the Investing News Network:
3 Sixty Secure Corp. (CSE:SAFE) is a multinational security management and services company specializing in consulting, guarding and transportation across a range of industries in both the public and private sector. The company is the only seed-to-sale security management provider for Canada's Cannabis Industry, and also provides security services to the mining, oil and gas, non-core policing, and secure infrastructure sectors. Led by a team of top industry professionals, 3 Sixty is working to build out additional revenue streams in 2019 and beyond.
Canadian Energy Materials Corp. (TSXV:CHEM) is a global mineral exploration and development company focused on establishing a portfolio of high-quality energy metal projects. The company is in the process of developing their Grindstone copper-nickel-cobalt property in New Brunswick, Canada and is working to prove that there are DRC-style deposits and mineralization to be found on the property.
CROPS Inc. (TSXV:COPS) is a pre-production mining company focused on developing its flagship Bayovar 12 sedimentary phosphate project located in Northwestern Peru.  The Bayovar 12 project is located in the Sechura Basin which has one of the world's largest fertilizer companies producing Rock Phosphate for the off-shore market.  The Miski Mayo mine is only 15 kilometers from CROPS' deposit and Bayovar 12 sits only 40 kilometers from the nearest sea port, positioning CROPS favorably for export to international markets.
Mammoth Resources Corp. (TSXV:MTH) is a gold-silver mineral exploration company focused on defining a mineral resource on their Tenoriba gold-silver exploration project located in the Sierra Madre precious metal belt in southwestern Chihuahua State, Mexico. The Company has partnered with Centerra Gold Inc. ("Centerra") (TSX:CG), which has the option to earn a 70 percent interest in the property provided they spend US$ 9 million (C$ 12.5 million) in exploration expenditures over a maximum seven year period.
Peloton Minerals Corporation (CSE:PMC, OTCQB:PMCCF) is a junior exploration company developing shareholder value by acquiring and enhancing exploration prospects through managerial experience and technical expertise. The company has three gold exploration projects located in eastern Elko County, Nevada.
Plymouth Rock Technologies Inc. (CSE:PRT; OTCQB:AXDRF; Frankfurt:4XA) is a security technology company dedicated to developing unique radar and image processing techniques to counter high-casualty terrorist and assault weapon threats. The company's mandate is to produce low-cost and high-performance threat detection solutions that utilize state-of-the-art technology to protect public infrastructure and save lives.
TransCanna Holdings Inc. (TransCanna) (CSE:TCAN) through its California subsidiaries manages cannabis branding, transportation and distribution companies in California that assists cannabis cultivators and manufacturers in getting recognized by end-users and consumers. Currently, the Company offers their client's branding and design services, but intends to roll-out distribution, transportation and sales services in the near future.
This article is updated each month. Please scroll up for the most recent information.
New to the Investing News Network – December 2018:
Asterion Cannabis Inc. is a vertically-integrated Canadian cannabis company with operations in Australia. The company aims to be a leader in precision agriculture and to produce high-quality, low-cost and genetically-uniformed cannabis strains and products. To achieve this aim, Asterion is developing a 40-hectare, or 4.3 million square foot, pharmaceutical-grade medicinal cannabis facility in Southeast Queensland, Australia.
Cardiol Therapeutics Inc. (TSX:CRDL) (Cardiol or the Company) is a biotechnology company focused on developing proprietary formulations that will treat some of the most life-threatening diseases in the western world. The Company is investigating targeting drugs to the heart to treat diastolic heart failure, including the use of highly purified pharmaceutically-manufactured cannabidiol (CBD). Cardiol is also addressing glioblastoma multiforme (GBM), a highly-aggressive malignant tumor of the central nervous system, by combining cannabinoids and cell-based immunotherapies to improve the treatment of GBM. The Company's work on GBM could see a potential breakthrough immunotherapeutic carried into clinical development under the US FDA's fast-track Orphan Drug program in 2019.

DigiMax Global Solutions (legally named DigiCrypts Blockchain Solutions pending a name changed to be approved by Shareholders at the next Shareholder Meeting), is a Toronto, Canada based company designed to become a world leader in advising companies issuing Security Token Offerings (STO's) on a 100% Regulatory Compliant basis, in any country around the world.

Flower One Holdings Inc. (CSE:FONE; OTCQB:FLOOF) is focused on becoming the leading cannabis cultivator and producer in Nevada. By focusing on the Nevada cannabis market, the company is committed to ensuring that they deliver results in the space and for their shareholders. In order to achieve this objective, Flower One is developing and producing a diverse range of products that they intend to sell through four channels: resell, wholesale, private and white label and retail.
Jade Leader Corp. (TSXV:JADE) is a mineral exploration company focused on the acquisition and exploration of early-stage jade projects in North America. Jade Leader now has one jade project in British Columbia, Canada as well as 5 other projects located in Washington and Wyoming, United States.

Lexaria Bioscience Corp. (CSE:LXX,OCTQX:LXRP) is a biotechnology company that has submitted over 50 patent applications and has been granted 10 patents. Operating on an out-licensing and royalty business model, the company generates 90 percent of its revenue from royalties and through their licensing agreements on its patented DehydraTECH

technology.

Vencanna Ventures Inc. (CSE:VENI) aims to be a strategic capital provider for state compliant, early-stage vertically-integrated cannabis companies. Vencanna targets companies that operate in limited licensed jurisdictions or possess competitive advantages whether through scale, branding, and / or technical advances. Combining Vencanna's access to deal flow through their deep global contacts along with the management team's deal and investment experience, gives the Vencanna shareholder a unique investment opportunity.

Yield Growth Corp. (CSE:BOSS) is a cannabis asset growth corporation with assets in media, technology and products. The company primarily acquires, develops, markets and sells wellness and cosmetic products through their wholly-owned subsidiary Urban Juve Provisions Inc. under the brand Urban Juve.
This article is updated each month. Please scroll up for the most recent information.
New to the Investing News Network – November 2018:
Commander Resources Ltd. (TSXV:CMD) is a resource company that was founded in 1989 and operates under a prospect generator model. The company has developed a portfolio filled with joint venture opportunities, exploration projects, royalties and investments across Canada.
EnerDynamic Hybrid Technologies Inc. (TSXV:EHT) is a Canadian global energy solutions company focused on providing eco-friendly disaster-relief products to countries and areas in need. EnerDynamic has developed a line of patented solar panels, solar systems and house and building materials integrated with solar technology for government and general public use.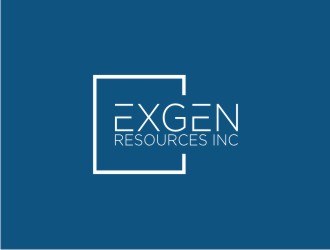 ExGen Resources Inc. (TSXV:EXG,OTCMKT:BXXRF) is pursuing a project accelerator business model, bringing partners to fund exploration and development activities on its projects. The company currently has six projects, all located in mining-friendly jurisdictions in North America. The project accelerator business model provides shareholders with exposure to the entire mining cycle, from new discoveries to advanced exploration and cash flow visibility. The use of partners to fund property expenditures also reduces the technical and financial risks typically associated with mineral exploration and development.

Go Cobalt Mining Corp. (CSE:GOCO) is a Vancouver-based mining exploration company that is focused on developing energy metal projects for the growing battery market. The company is currently focused on developing their copper-cobalt Monster project in the Yukon, Canada.
Heritage Cannabis Holdings Corp. (CSE:CANN;OTCMKT:HERTF) is focused on becoming a vertically-integrated cannabis provider. To fulfill this goal, Heritage has acquired two licensed producers in British Columbia and Ontario, Canada, respectively: PhyeinMed and CannaCure. The company is also in the process of acquiring Purefarma, a well-regarded hemp and cannabis extraction company.

Japan Gold (TSXV:JG) is a gold exploration company with a vast portfolio of 17 gold projects that cover 69,505 hectares across the island nation of Japan. Japan Gold's leadership team has long recognized the potential for gold exploration in Japan. When the Japan Mining Act was amended in 2012 for the first time, allowing foreign mineral companies the ability to hold exploration and mining permits, Japan Gold was the first foreign mineral exploration company to seize this opportunity.
Matica Enterprises Inc. (CSE:MMJ;FWB:39N;OTCPink:MQPXF) is a licensed cannabis producer operating in Quebec, Canada. Matica is targeting the self-medicating cannabis and recreational markets by providing high-quality cannabis flower. The company also has its sights on obtaining a license to extract oil, so as to develop distillate and oil-based products. Matica intends to produce proprietary time-released topicals for the pain management market.
NanoSphere Health Sciences (CSE:NSHS) is a nano-biotechnology company paving the way in the development of innovative delivery systems for cannabinoids, medications, nutrients, and animal health. Built on a foundation of over 20 years of research and development, NanoSphere has designed a patented delivery system that increases the effectiveness and delivery time of cannabinoids (THC and CBD) by nanosizing the particles and transporting them directly into the bloodstream.
Secova Metals Corp. (TSXV:SEK;FWB:N4UN;OTCMKTS:SEKZD) is a junior mineral exploration company with a primary focus in the Windfall gold camp in Quebec, Canada. The company is dedicated to creating value for their shareholders through methodical exploration. Secova Metals conducts extensive exploration by utilizing cost effective methods to determine the location of possible ore bodies, deposits and mineralized zones before drilling, strategically conserving shareholders money.
Standard Lithium Ltd. (TSXV:SLL,OTCQX:STLHF,FWB:S5L.F) is a project development company that is focused on unlocking the value of existing large-scale US based lithium brine resources that can be brought into production quickly. The Company is also pursuing the resource development of approximately 45,000 acres of mineral leases located in the Mojave Desert in San Bernardino County, California.
The post New to the Investing News Network appeared first on Investing News Network.
Investing
,
Network
,
News